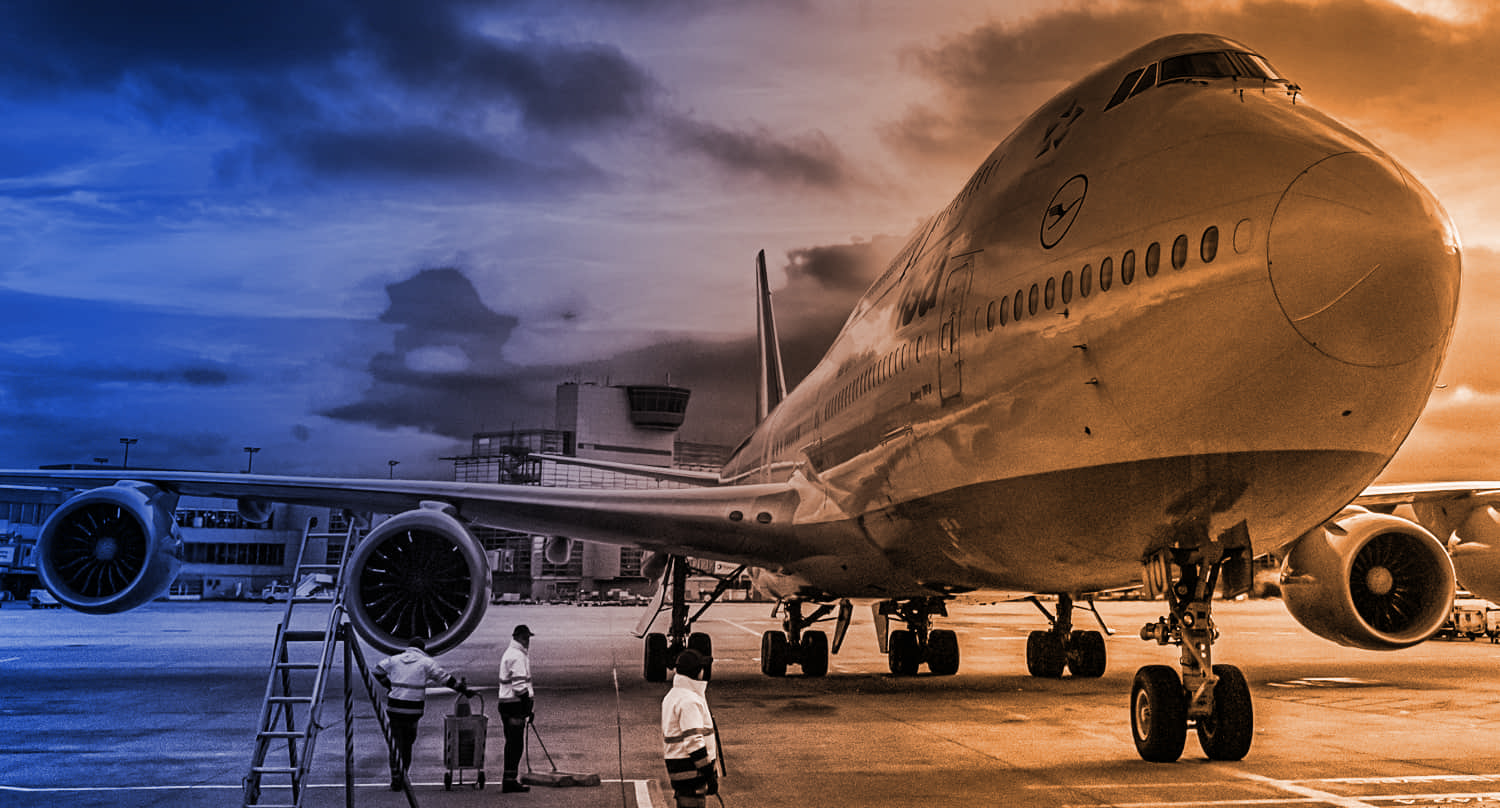 Federal Aviation Administration
A full range of compliance and administration services to keep you FAA compliant
Federal Aviation Administration (FAA) Compliance Requirements
The Federal Aviation Administration, or FAA, manages the federal drug and alcohol testing program under the Drug Abatement Division.
This division in responsible for the administration and compliance monitoring of the federal drug and alcohol testing program outlined by both the Department of Transportation (DOT) and FAA, regulations 49 CFR Part 40 and 14 CFR Part 120. Safety sensitive positions that include part 119 certificate holders, tour operators and air traffic control facilities must follow these regulations.
Impact Employee Solutions provides compliance guidance and program solutions for private companies whose employees are regulated under these parts. With the many moving parts, the IES partnership provides you peace of mind that all areas of 14 Part 120 are current and compliant accordingly.
Audits are regularly scheduled and employers want to be prepared for them. IES provides guidance on where to store information daily, how to document, where to document, and what questions to anticipate. Rosters of active safety sensitive employees are provided quarterly, just prior to the random selection process, and anytime upon request.
All FAA clients of IES are assigned a custom lab account and custody and control forms. Using these forms for all reasons for the drug test allows us to produce a fast and accurate MIS report in minutes. All DOT programs have many details that need attention, IES has a decade of experience co-managing programs for our FAAs-regulated clients.
---
A Full Range Of FAA Compliance Services
We also monitor changes in DOT regulations and provide advice and recommendations as to how standards may apply to you. We'll partner with you to ensure your DOT policy, random program, drug and alcohol testing, mandatory supervisor training, and reporting is compliant. The result is you're free to focus on running your business – we'll take care of the legal stuff.
Whether you're a large airport with hundreds of employees across multiple states, or a small repair station, if you are required to implement a program required by 49 CFR Part 40 and 14 CFR Part 120, we will make it easy for you to be compliant.
Every employer that has to comply with the DOT drug and alcohol program must also assign these duties to a Designated Employer Representative (DER). This person is responsible for ensuring the drug and alcohol testing program is carried out according to the regulations, that records are accurate and secure, and that there is a response to all inquiries when/if summoned by a Federal auditor.
This role has a lot of responsibilities and training is required to effectively run an FAA program. The FAA has designed a program for the DER known as the Do Everything Right, which focuses on the top 5 topics derived from real life situations that have led many employers to be out of compliance. They offer a 5 video series, which can be viewed below, as a starting point.
Supervisors of DOT safety sensitive workers are required to know and identify signs and symptoms relating to the abuse and misuse of controlled substances and alcohol while on duty. Reasonable Suspicion training is not only mandatory, but makes good sense when safety is the priority in the workplace. We recommend such training becomes routine for every supervisor - not just those managing DOT workers.
We understand there are many Federal and State requirements which can seem like obstacles when trying to run a business. From drug and alcohol testing, to mandatory supervisor training, maintaining critical safety sensitive DOT files, to documenting compliance training. The regulations can become overwhelming. We focus on delivering services and education at your pace.
Every element of your federal drug and alcohol program includes service agents that follow strict guidelines as defined by the Department of Transportation and Health and Human Services. Our laboratories are all HHS-certified. The Medical Review Officer partner (MRO) has certified doctors that maintain required continuing education credits. Our national network of collection sites include DOT qualified and trained specimen collectors and certified breath alcohol technicians to ensure proper procedures are carried out every time. Additional screening products are available that fulfil company requirements such as conducting previous employer records check, criminal background screening and physicals.
The federal drug and alcohol program is considered the Gold standard due to its history of success in reducing the misuse and abuse of alcohol and controlled substances within the workplace. We provide expert consultation on regulation requirements through policy and consultative guidance so you can run your business and minimize the risk of fines and penalties during routine audits for non-compliance.
---
Our FAA Compliance services include:
Single Pool or Consortium Pool Memberships
National Collection Sites for Drug and Alcohol Testing
Management Information Systems (MIS) Reporting
Required Supervisor Training
Certified Medical Review Officers, and continued education proofs
Substance Abuse Professional (SAP) Program Consult
FAA Random Drug and Alcohol Testing Service
As an employer, random testing is one of the best tools you have for deterring drug and alcohol use in the workplace.
Random testing saves lives and prevents injuries. It helps employers identify workers with substance abuse issues and facilitate their treatment, and allows employees to easily say no to illegal drug use. It reduces employer liability and is generally regarded as a fair way of testing. It's also a requirement by the DOT.
We will ensure that your FAA testing program, including your random testing pools, will always be separate and distinct from your company authority pools. Just prior to performing a random selection, we will refresh the pool to include all safety- sensitive employees subject to FAA random testing, and exclude those not subject to FAA random testing.
Finally, we assist in documenting the entire random testing process. This includes the numbers, names drawn, dates and times of notification, dates and times of collections, why a selected employee was not tested during a selection cycle, etc.
DOT Consortium Memberships
Consortium memberships are available for owner/operators and employers with up to 49 covered employees. Larger companies generally benefit best with a standalone random pool, IES is always available to consult with you on what may fit your needs.
If this is you and you would like to enroll, please click the button below:
DOT CONSORTIUM ENROLLMENT
The consortium is set up for random testing for multiple employers regulated by U.S. Department of Transportation (DOT). All testing is performed in compliance with DOT drug and alcohol testing regulations 49 CFR Part 40 and applicable DOT Agency regulations. Random pools are updated and processed quarterly: January, April, July, and October. Reports are delivered to the DER immediately.
If you are an employer with more than 49 safety sensitive covered positions, we recommend setting up an individual random pool for your employees.
To learn more visit our DOT Consortium Membership page.
Alternatively you can email us at: [email protected]