It should come as no surprise that, according to the June 2020 Monthly Summary Report released by the Federal Motor Carrier Safety Administration, there was a steady decline in the amount of pre-employment queries run through the FMCSA Clearinghouse during the months of March, April, and May this year.
The economic slowdown caused by COVID-19 is obviously the main reason for the decrease. As the country went through lockdown restrictions and isolation mandates, it's no wonder the industry suffered its largest contraction in living memory.
However June 2020 saw an upturn in fortunes, as the FMCSA report notes a 28% increase in the number of pre-employment queries to the Clearinghouse database. The bad news? Unfortunately, as pre-employment processes started back up, so did violations.
The introduction of the Drug & Alcohol Clearinghouse in January of this year is making it more difficult for drivers to hide their drug and alcohol abuse and misuse. After all, that is the whole point of the legislation. According to Report, a grand total of 4,694 violations were reported in the month of June alone. Out of these June violations, 13% were attributed to refusals.
More Drivers Are Trying To Defeat The System
In the majority of cases, a check can only be deemed a 'refusal' when a driver has declined to submit a urine sample for analysis. As a result, this refusal figure – equating to around 600 drivers – may turn out to be a good yardstick to measure how often subjects try to defeat the system.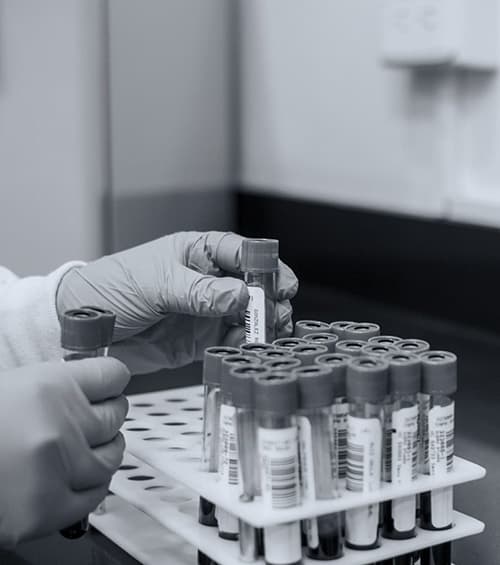 Should this percentage continue to remain high, calls for the DOT to approve alternative testing procedures (such as hair or saliva) may grow.
Some employers prefer such methods, since they can provide a more comprehensive picture of a subject's health, lifestyle, and even current state of mind. For example, saliva testing can reveal a range of substances ingested with the previous 24 hours.
While we have not seen much enthusiasm for hair testing from the DOT, we know that oral fluid testing is planned. An updated DOT Custody and Control Form was released recently that is currently under review with the Office of Management and Budget.
As of July 1st, the total number of violations reported to the Clearinghouse between January and June this year came in at a whopping 25,761. Extrapolating that ratio of violations vs queries, we could be seeing in the region of 53,000 drivers barred from driving as a result of Clearinghouse violations. In accordance with DOT regulations, this means that each of these drivers will be required to undergo a return-to-duty process in order to be able to get behind the wheel again.
An Increase In Driver Clearinghouse Violations
According to an article from Truck News, just 989 drivers were reported to have made it through the process, complete with a negative return-to-duty test. 15,682 had not even been reported as having started the return-to-duty process. The number of drivers required to begin the RTD process jumped from 19,849 in May to 24,076 in June.
If we consider the return-to duty percentages in the Clearinghouse report for June, only 8,500 of the drivers that have reported violations will make it through the return-to-duty process. This will leave about 44,500 drivers retired from the industry at the end of 2020.
Some are seeing this in a positive light, as the roadways will be safer from drivers that may be under the influence. Others see this as a disadvantage as they struggle to find qualified and screened personnel to put behind the wheel of their trucks.
Out of the over 25,000 violations reported, The Drug & Alcohol Clearinghouse reports that 80% of violations reported are positive drug screenings. Marijuana makes up 49% of those positive drug results, with almost 13,000 THC positives in the past 6 months.
Reported Use Of Marijuana On The Increase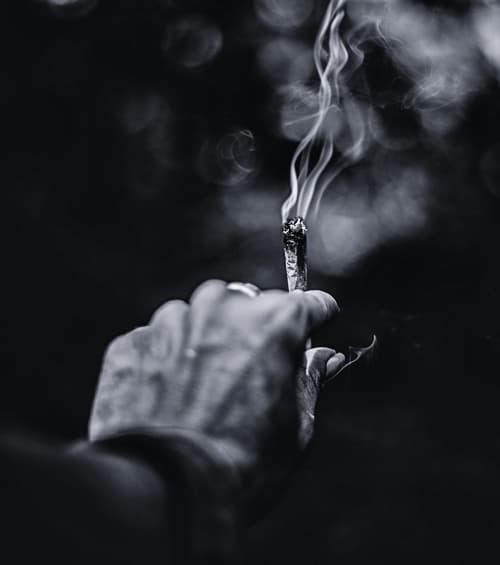 As more states begin to legalize the drug, marijuana becomes more easily accessible and it has taken the lead as the number one positive substance. The second most positive substance, cocaine, is behind with 3,868 reported positives. That is less than a third of THC positives reported. Such high numbers raise the question of how many drivers have been able to get away with positive drug screenings before the introduction of the Clearinghouse database?
There had been some initial pushback of the Clearinghouse from employers. Many viewed it as yet another step in the hiring process that would prolong a start date. All of which is true, but the argument really doesn't exist when it boils down to the safety of human life.
However it is our belief that, after seeing these unbelievable numbers, an employer that cares will see this as a positive. They are keeping roadways and their employees safe by ensuring that all of their employees are in a clear, focused and alert state-of-mind for the duration of their employment. The Clearinghouse, along with associated federally-regulated random drug test programs, helps ensure a safe environment for everyone.
At this time of uncertainty and fluidity in regulatory mandates, it's imperative for employers to stick to their guns regarding their screening and testing processes. Unfortunately, COVID-19 currently shows little signs of abating, so it's not unreasonable to expect a continuing increase in positive test results.
The Importance Of A Comprehensive Corporate Substance Abuse Policy
What employers need is a clearly defined and designed testing program at a corporate level, effectively implemented and policed by trained personnel. Such a program shouldn't be restricted simply to comply with DOT regulations. It should be an organizational-wide initiative designed for the safety of every employee, partner, and customer.
IES partners with organizations of every size to support such efforts in a methodical, pragmatic, and effective manner. Contact us today to find our more.